SACIDS enhances community One Health security
By Afyadata Administrator
---
17th September, 2018 14:36
Volume 3, Number 4&5
---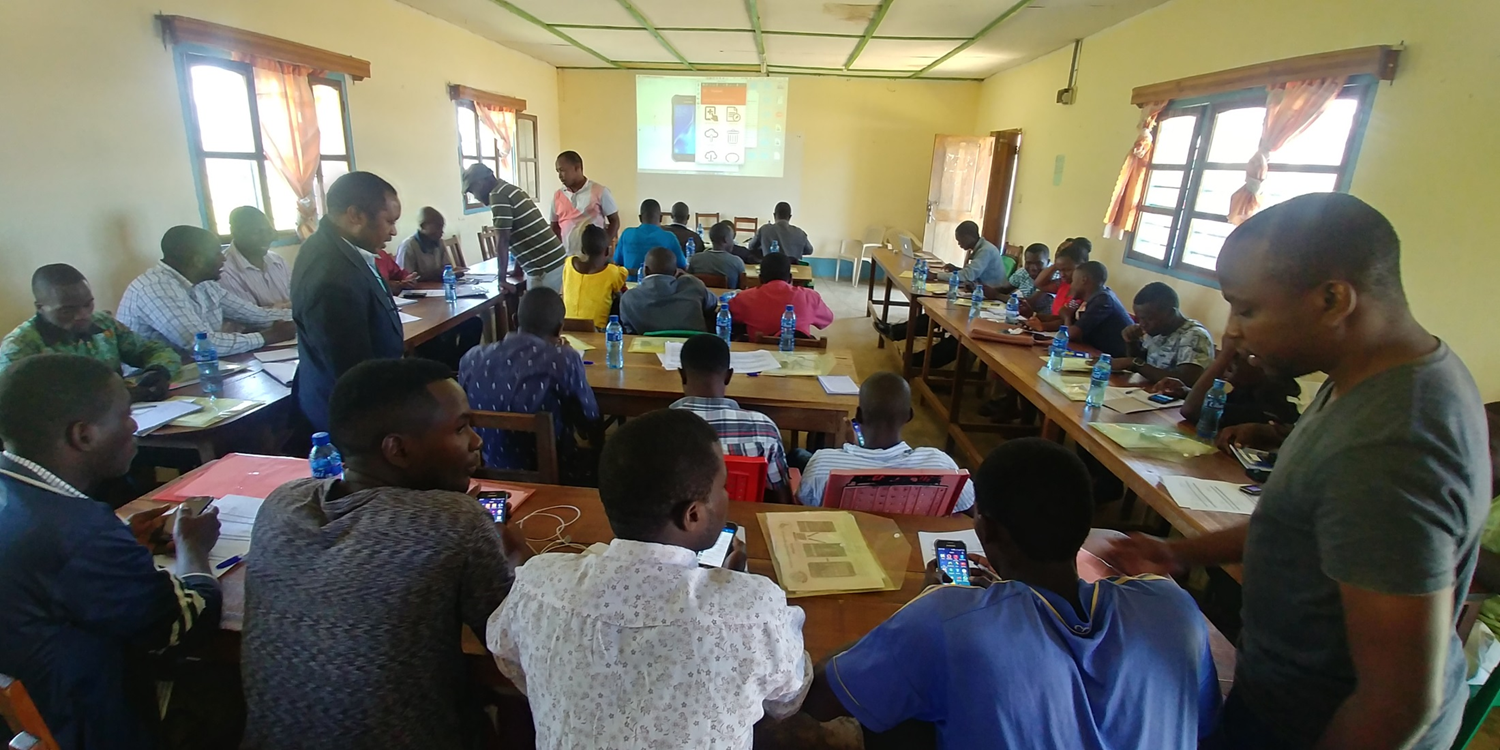 ---
Recognizing that early detection and diagnosis is central to triggering effective response to infectious diseases, the Southern African Centre for Infectious Disease Surveillance (SACIDS) has worked further on its strategy to empowering community to play active role in disease surveillance. The existing Community Health Reporters (CHRs) at village level were recruited and trained on the application of digital technology in the community-based disease surveillance using One Health approach. The aim of the training programme was to promote community level One Health security through improved outbreak detection, early communication and rapid response to enhance disease prevention and control at the source.
Village visitation and recruitment of CHRs was conducted during the rainy season when most roads were hardly passable. The team was however well geared to park off the vehicle and traffic by foot through overland water runoff to access the villages in the remote locations.
The training was conducted in Ulanga District from April 23-29, 2018.
The stakeholders were drawn from five wards in Ulanga District. A total of 38 stakeholders were trained in the district including 33 CHRs and five officers-in-charge of primary health care facilities. Others included Integrated Disease Surveillance and Response Focal Person, District Medical Officer and District Veterinary Officer.
AfyaData, which is a mobile phone digital surveillance tool designed for capturing, reporting, data exploration, and provision of feedback on health events, was installed in the smartphones, which were provided to CHRs to enhance capturing of health events at community level.
The training package included recognition and recording of clinical manifestations of epidemic-prone and endemic diseases in human and animal populations, reporting using digital technology, and prevention and control measures relevant to the diseases. In addition, participants were trained on ethics and best practices during the provision of health care services, collection and submission of reports of health events to relevant authorities.
All CHRs were trained on how to refer patients to health care facilities and provided with referral forms. In addition, the CHR-specialist WhatsApp group network was established to assist sharing of experience, challenges and solutions.
The trained individuals were provided with certificates of participation and letters of introduction to authorities in their respective areas.
In his closing remarks, the Ulanga District Executive Director, Mr. Yusuph Daud Semuguruka thanked Sokoine University of Agriculture, SACIDS, National Institute for Medical Research and Ending Pandemics for the training and depoyment of digital technology to enhance reporting and response to infectious diseases at community level in the district. He acknowledged cosideration of One Health approach in the training program and said that the initiative has come timely when there is increased interation between humans and animals puting the populations at high risk for zoonotic diseases such as rabies and anthrax.
---